Meriam Park 200 Acre Project
Chico, California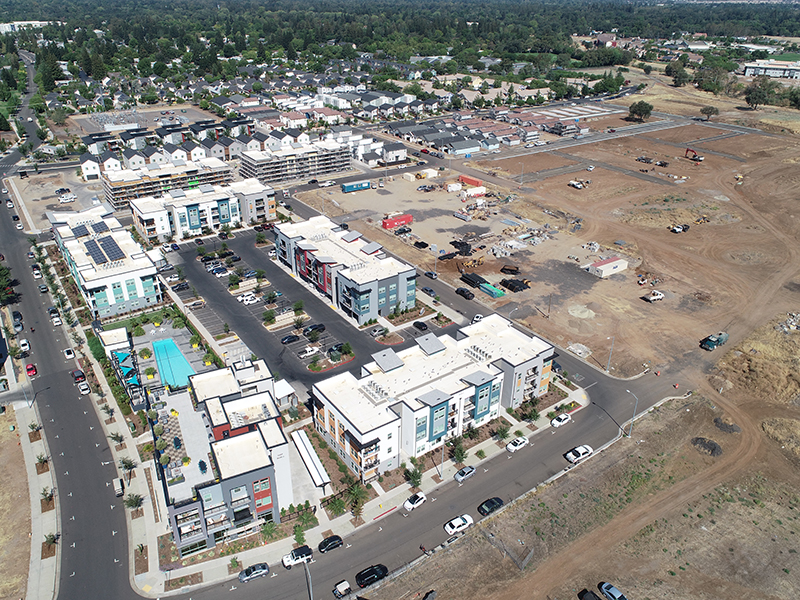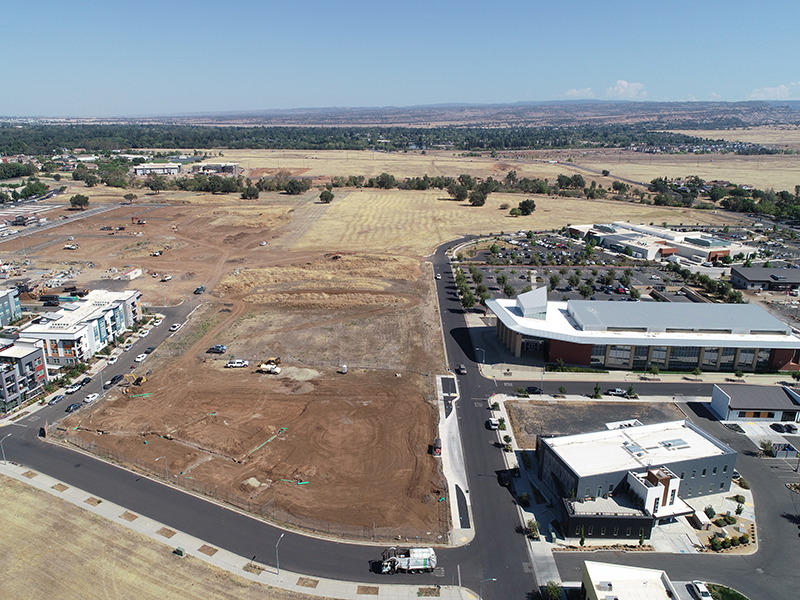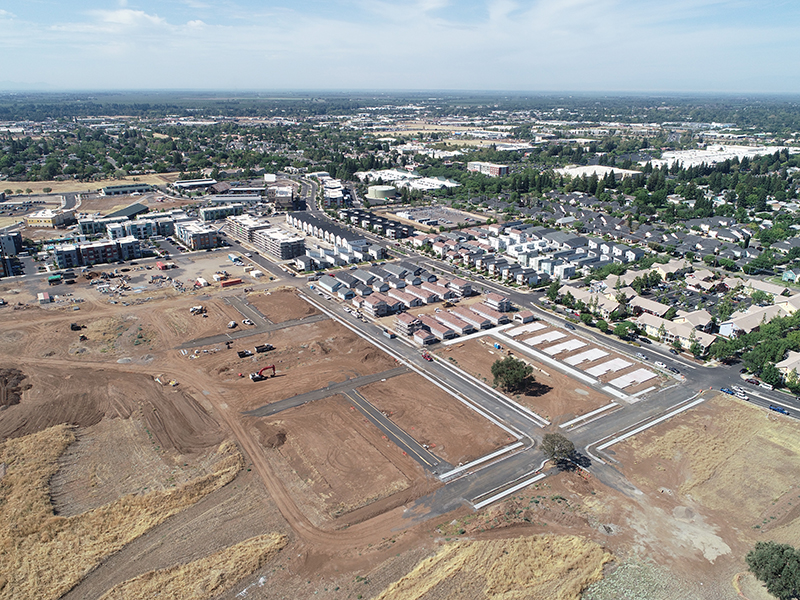 Meriam Park, located in Chico, California, is a 200 acre project that has been underway since the late 1990's. It has experienced a series of owners and developers during the years of development, and NorthStar has been involved since the beginning. The project was established as a Traditional Neighborhood Development and was permitted accordingly. Meriam Park involves mixed use development with retail, restaurants and entertainment venues, as well health buildings, apartments and affordable housing. In addition, Meriam Park is the home of the Butte County Superior Courthouse.
The Meriam Park leadership describes the project as "a truly innovative community where threads of sustainability and collaboration are woven into a cultural center. Focused on food and health, unique living options, and progressive work spaces, Meriam Park is for everyone from artists and makers to established or emerging businesses in the technology and medical industries. This master-planned development blends the best new urban trends with traditional neighborhood design principles to build functional, creative and socially vibrant environments that will be enjoyed by workers, residents, and visitors alike—and that will endure for generations."
Many phases of the project have utilized all of the departments within NorthStar including surveying, engineering and architecture and is an excellent example of the multi-disciplinary work of our company. While significant portions of the project have been completed, there is ongoing development work and our survey team is onsite at Meriam Park weekly.
With a project of this length, one of the primary roles of NorthStar is to ensure that each new section of the project remains consistent and that all of the Traditional Neighborhood Development guidelines are followed for each of the buildings as well as the roads, signs, and future subdivisions.
Meriam Park is just one example of a project in our local community that fulfills the vision of NorthStar to work on projects that enhance the community where we live.